6 Ways CIMA Certification Can Bolster Your Educational Future
Finance students are encouraged to get CIMA certified as soon as possible because this certification demonstrates a commitment to ethical and professional standards, and increases employability. CIMA, or the Chartered Institute of Management Accountants, is the country's largest professional body of management accountants. In order to join this group, you must first complete a comprehensive two-step graduate-level program and pass the accompanying exam.
The Investment Management Consultants Association, or IMCA, recommends CIMA certification because it helps students and professionals "attain a level of competency as an advanced investment consultant." Certification holders demonstrate far more competency than non-certification holders.
If you're still not convinced you need CIMA certification to further your career, check out these benefits:
1. Investment Management Content
After you graduate, you're going to find yourself competing against professionals who are CIMA certified. In most job bids, the client is going to choose the CIMA certified advisor because he has the information, tools, and strategies needed to set investment goals, evaluate managers, and manage client's portfolios. Today's client looks to CIMA certification to measure skills.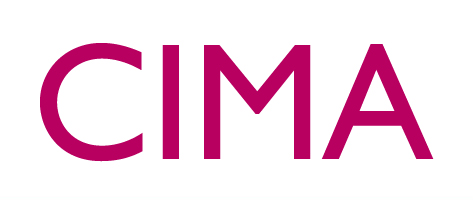 2. Executive Education
You're certainly working hard in college, but only a CIMA certification is documented proof of your ethics knowledge, as well as your ability to provide superior service. IMCA requires all CIMA candidates to complete a week-long executive education program, which will groom you to become a high-level advisor, such as a chief finance officer or a chief executive officer.
3. Elite Advisors
In the financial industry, CIMA certificate holders are the cream of the crop – meaning they're the highest earners and the most qualified in the business. This certification is your ticket to earning more money. According to a 2012 CIMA Salary Survey, 66% of CIMA certificate holders are satisfied with their salaries, and 86% of certificate holders were expecting a salary increase in the next year.
4. Ethics
IMCA's Code of Professional Responsibility requires that you strictly adhere to ethics. Should you ever deviate from the ethic's code, you'll be reviewed by a professional review committee of peers and disciplinary violations may be enforced. Because of these strict policies, clients are more willing to trust you, as there is an ongoing record to prove your commitment to ethics.
5. Rigor
Most candidates require approximately nine months to one year to complete their CIMA certification. Despite this relatively short time period, only one in three individuals successfully finish their certification. Do you have what it takes? Challenge yourself to finish and jumpstart your career.
6. Differentiation
You can't get CIMA certified at your college, unless you're attending one of IMCA's registered education providers. Attending one of these schools, and obtaining CIMA certification, puts you among those top advisors who can claim to have met an international standard for personnel certification. This certification sets you apart from other advisors, who simply graduate college and go directly into their fields.