Acing University: How to Succeed
To students fresh out of college and sixth form, the concept of university can prove to be a scary prospect. The idea of having to manage your studies may be a responsibility that some may feel they are not ready for, let alone experiencing the independence that moving away from home offers. Some people may like the sound of this though, and it entirely depends on the type of personalities that different people possess. What is clear is that university is a radical, even intense change for most people, and having the right information on how to succeed during those university years can prove pivotal in leaving with a good grade or leaving with nothing but student loans for comfort.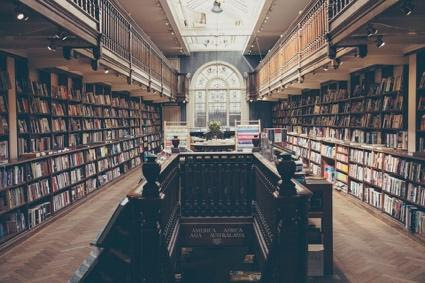 Now, more than ever, the right information on how to succeed at university is necessary, especially considering the recent pandemic. This has caused people who were supposed to have their first year at university to spend it at home, missing out on vital learning and social experiences. There is no doubt that face-to-face learning is much better than online learning and making friends at university is critical to having a great experience. As universities open their doors again, many students will be entering their second year at university and yet only entering the campus for the first time, many will be craving some advice on how to navigate university life.
Something that gets lost in translation when people give advice about university is the importance of seeking a good social life. Away from home and former friends, attending university can prove to be a painfully lonely experience if people keep to themselves. Though placing a massive emphasis on learning is important, equally, students should seek to be social not just for the sake of making friends, but also making connections that could be helpful later in life. After all, you are all future professionals and university is where careers are made. Taking the time to relax from studies is also important, as it is easy to get burnt out with arduous assignments.
When it comes to studies though, it is easy to get carried away from doing too little. The newfound independence and brand-new personalities that surround most students can prove to be intoxicating and can take precedence over the reason why people are actually at university in the first place. The best way to deal with this is to make a clear plan or timetable that will detail times that you will work and times for play. This is something that is so easy to implement but will have a great effect on managing time and will ensure that students have the best percentage of leisure and work possible.
The last and perhaps most important thing that students should remember is to make the most of the opportunities that are afforded to them. Students are not just paying for a degree; they are also paying for the multitude of opportunities that will help them later in their careers. So, if the chance to study abroad comes, then take it. This will only be beneficial to students and creating new experiences and memories can only be a good thing.
University can certainly prove to be an overwhelming idea for some, but armed with the right information, it can prove to be one of the most memorable times of your life.