It's not just the beautiful landscape and the vibrant community that attract people from all over to the state of Texas. As you know, Texas, too, is noted for its art colleges, one thing that has students interested in obtaining a degree in art coming to the Lone Star State, particularly in Abilene, Arlington, Austin, Browsville, Corpus Christi, Dallas, El Paso, Fort Worth, Garland, Grand Prairie, Houston, Laredo, Mesquite, Plano, and San Antonio.
Art colleges in Texas offer course programs in Film, Animation, Fashion Design, Graphic Design, Interior Design, Web Design, Game Design, and Photograph. If you are interested in any of these, the following art colleges in Texas can help you make your dream come true: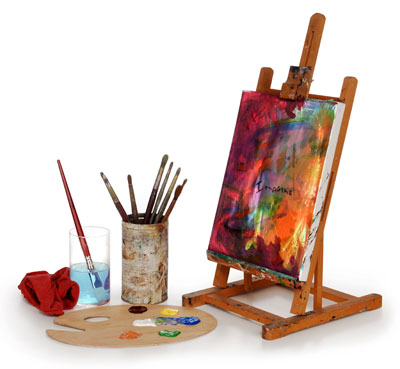 1. The International Academy of Design and Technology. Located in San Antonio, the International Academy of Design and Technology is a good option for one looking to obtain an associate's degree, bachelor's degree or master's degree in visual communications and graphic design. School laboratories and studios are equipped with state of the art technology so students get the kind of training that employers are looking for.
2. The Art Institute of Houston. One of the Art Institutes in North America, The Art Institute of Houston is focused on Baking and Pastry, Culinary Management, Culinary Arts, Restaurant and Catering Management, Media Arts and Animation, Graphic Design, Web Design and Interactive Media, Interior Design, Fashion and Retail Management, and Photography. The school had its beginnings in 1965. At that time, it was known as the Houston School of Commercial Art. It was only in 1978 when it formed part of the Art Institutes.
3. The Art Institute of Dallas. The Art Institute of Dallas is also one of the schools affiliated with the Art Institutes system. The school prides itself of bringing out the creative juices out of every creative person. Here, you get the chance to meet other people with creative minds who can help you formulate better ideas. Having your degree at the Art Institute of Dallas makes you more confident to approach the art world head-on.
4. The Art Institute of Austin. The Art Institute of Austin provides excellent training ground for would-be professional artists. This is one place where students are free to think as they please, and to imagine … a place where weird is normal.
5. The Art Institute of Fort Worth. The Art Institute of Fort Worth is also part of the Art Institutes system. Students here get to enjoy dining, shopping and the town's pulsating nightlife during time-offs from school.
Although these are the top art schools in the state of Texas, students who want to earn their degrees elsewhere do have some additional options. For example, if you wish to major in a specific art niche, these Texas-based schools might not be a great fit. Luckily, you can look online for a
complete directory of the country's best art schools
, which will ensure that you find the perfect school for your goals. This directory will help you to make an informed decision when selecting an art school, so that you are not left studying for a degree that fails to further your career.