Don't dig the campus lifestyle? Try an online degree
Hazing initiations, frat houses, campus protests and even the odd lecture – some people think the college lifestyle is an unmissable rite of passage for anyone leaving high school and wondering what to do.
Yet not everyone can afford the exorbitant price of a college education. One year at college costs an average of $31,231, effectively blocking out anyone from a blue collar family.
Moreover, many claim that the cost has transformed students from avid learners to expectant consumers. And with the weight of expectation on their shoulders, colleges can't hope to deliver.
Although the strain of pricing hasn't led to a drop in the number of college applicants, it has led many to question their inherent value. After all, some people feel as though they're spinning a wheel and hoping for the best after they graduate.
Graduate Andre Jones is the perfect example of someone who looked at each degree from a qualitative perspective and moved into exactly the right field for his studies.
But Jones didn't head down the traditional route of college campuses.
Instead, he studied online courses in coding before cornering a job in that lucrative market. Only a few months after earning his qualifications, he received three job offers in his chosen field.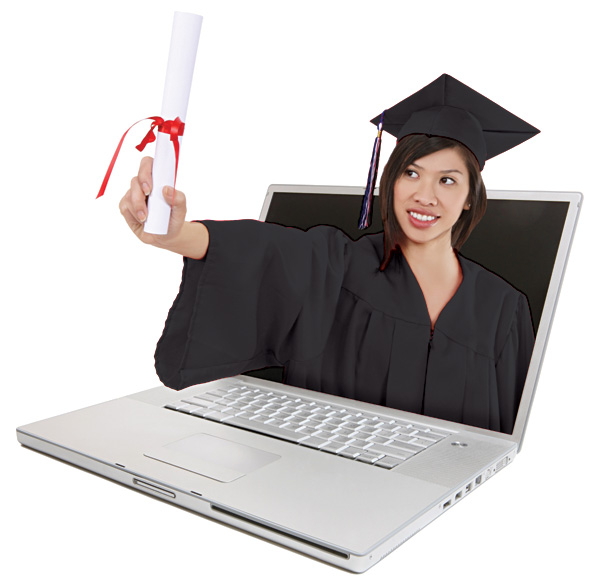 Online time
In the US alone, 1.8 million high-skill jobs are expected to be created by 2017, and more people are obtaining an online degree to meet industry expectations.
The benefits of an online degree are myriad. First, there's the aspect of sheer convenience. Whether you're on the go, in your home study or your local library, the online aspect of studying means that your coursework is only a click away.
Next is the breadth of course materials available. You won't be constricted by the books in your campus library. Search JSTOR, Google Books, Google Scholar and various other academic sites and you'll never run out of reading materials.
People have often viewed a distance learning course as being like the clumsy brother to the more professionally viable uni lifestyle. But as the internet grows ever-powerful and all-encompassing, the efficiency of an online degree can't be argued against.
Tutors can be contacted via Skype or in the university's Virtual Learning Environment (VLE), negating the argument that pupils don't receive enough "contact time" with tutors. All you need to do is send a quick email and you'll get all the help you need.
Efficiency is the keyword when it comes to distance learning. While it doesn't offer the wild debauch of the campus lifestyle, it gives you something far more important – a valuable education.