Getting Ready for the PSAT is Incredibly Important – Here's Why
Nervous over taking the PSAT? Worried that it doesn't really matter? Trust us — it matters a lot more than you think. You see, colleges and universities can't wait until you graduate to see whether or not you'd be a great fit for their school. They want to use any metrics they can to appropriately size you up for their school. The PSAT can help you stand out in front of other candidates for a college, because they will see how well you're able to handle not only testing, but the core subjects of education in general.
Yet you shouldn't just go into the PSAT blind either. You want to make sure that you are setting yourself up for the best chances of getting a very high score on it. It's been shown that if you get a good PSAT score, your SAT score — the one that college admissions officers look at — should be high as well. This is the key to getting scholarships for school. Do you really want to try to pay the entire college bill on your own? Probably not. But if you were to partner up with a school you could get it taken care of without any trouble at all.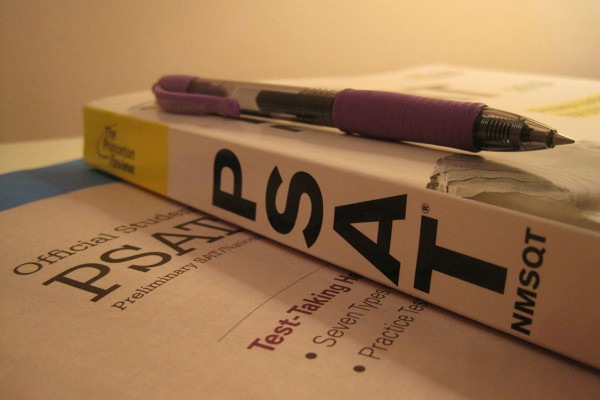 Now is the perfect time to really make sure that you have things addressed from a tutoring standpoint. Your parents will most likely be willing to pay for preliminary SAT tutoring sessions. There are tons of classes, and you don't have to be a genius to enroll in them. They accept regular students that just want to get a bigger edge than normal on their peers. That's the power of these supercharged tutoring sessions around the PSAT. You're getting information that other students aren't getting. You're being tutored in a closed off environment where there aren't any interruptions. Trying to study at home can be difficult, because there's always something going on around the house. Indeed, a busy family home means that there's always work to be done, but that doesn't mean that you can ignore your studies.
What you get to do at this point would be to focus on something that can really make your education pay off. Imagine if you got great tutoring on the PSAT, and then went on to rock the SAT perfectly? That could open doors to some of the world's best schools — and have them pay for it. If you're extremely talented academically, you can't afford to skip over training. The tutors have been doing this for a long time and they've even seen versions of the test, which means that they can go in and help you prepare a lot better than just random information on Google.
There are some things in life that are truly worth paying for. As long as you realize what's worth being a premium service and what's worth just being another random Internet search, you'll be well positioned to take your education to the next level. If you or your parents have questions, they can contact the preliminary SAT practice center directly. Good luck with everything that you have planned! These tests may seem scary at first, but they get easier with time!