How to Have the Coolest Dorm Room Ever
We know how you feel. You're away from home for the first time, at least until the end of the semester when you can fly home for a visit. Making the dorm room feel like home is important to you, but you also don't want to appear vulnerable or unsophisticated either. New friends could come to hang out or an admirer that you've got your eye on might stop by. Either way, you want to get it right.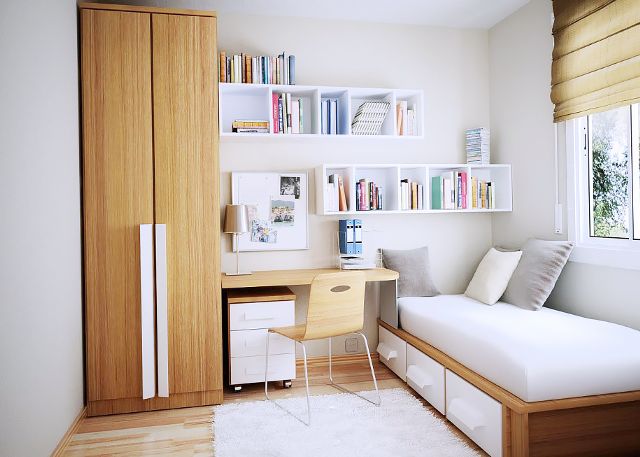 You can mix up different ideas to create a few styles so long as they blend well together. Here are a few ideas on how to turn your dorm room into a cool space to hang out in.
American Fine Art
Hanging at least one print on the dorm wall sets a tone. Try taking a look at the Fine Art America paintings for inspiration. Gone are the pin-up posters taken from teen magazines or the latest heartthrob plastered all over your bedroom walls. Now you've gone sophisticated and you should be respected.
Your choice of painting prints says much about who you are. If you're an art major, then the selection is even more meaningful, but there are other ways to express yourself using the medium of art to do so.
Jazz Up Borders with Washi Tape
Washi tape is a decorative tape that's useful to line the edge of bookshelves and create an ad hoc frame to a poster that's frameless in a funky, creative way. The Japanese decorating tape has taken the decorating world by storm in the last couple of years because it comes in different kinds of colorful printed designs and cheaply jazzes up an area at little expense. It's also easily removable without leaving as a single mark on bookcases or stripping paint off the walls once it's taken off when you're transferring to a different dorm.
Floor Cushions
Colorful floor cushions that puff up or the casual, enlarged bean bag both make for great impromptu seating arrangement for guests and also just to find another place to sit than at the desk or on your bed. These types of floor cushions provide a chic look and is a casual seating arrangement that appeals to young people who enjoy mixing things up.
Mood Lighting
Many dorms have already banned the use of candles due to the risk of fire. You can use electric tealights instead to create different colored effects in the evening when you want a more subdued light in the room. Whether this is to relax the eyes after a long day of lectures or to set the mood is entirely up to you. The light level won't be enough to read safely, but it's another way to go when you want to tone the illumination down without turning out the lights completely.
It doesn't need to be expensive to decorate a dorm room and bring some of your personality into it. You'll find that creativity is beneficial to try a few things and see what works for you. You can certainly plan ahead of time when you're still living at home, so you know what you'll do when you arrive at college on day one.