How to Switch Majors Without Guilt
A major is just a declaration of what you want to focus on during school. Now that college is something far behind us, we wanted to stop and reflect on something that many new freshmen are stressing out about: the college major. Maybe you're not in your freshman year and the idea of staying in your current field is stressing you out. But after spending so much money on getting in the door, you're reluctant to change anything. It's a common loop that many people find themselves in, and it's not pleasant at all.
First, don't stress so much. Many jobs just want to see that you went to college and successfully graduated. Paying attention to detail, meeting deadlines, and being able to talk to other people are key skills that are necessary regardless of what position you ultimately choose. Now if you want to go from the arts to engineering, you might have to position yourself a little bit differently.
There are three key points you need to keep in mind if you're considering changing your major.
1. Degree Requirements
Not every degree program is created equally. There are some requirements that will be present for the arts that may not make their way into a computer science curriculum. If you really have a passion for business but you don't have the credits, see if you can sit down with one of the counselors to plot out this new path. They may be able to recommend other ways for you to get credits. In some cases, you can appeal to the department chair of the school you're trying to switch over to (School of Business) and make a case for your acceptance there.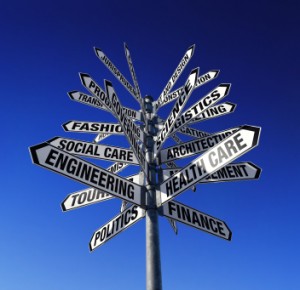 2. Increased Fees
Changing your major usually involves extra fees from having to take classes that you weren't anticipating. This can be minimized if the two majors are similar to each other. Moving around in the humanities is fairly easy, and moving around within these sciences can be easy as well. But if you're trying to move from the humanities to the sciences, you may have a more uphill battle.

3. Increased Time
When you're trying to figure out whether or not to change your major, you do need to stop and look at any time increases you'll have to face. If you switch from one major to another and the two aren't related, you'll have to go back and take a lot of the core classes before you can apply to be a full on student of that individual school within the university. Let's assume that you're trying to go from fine arts to computer science. If you haven't taken any programming classes at the university, then you're going to have to go back and take those.
Going over these points before you make the big switch can save you time, money, and hassle. Some may notice that we didn't mention anything about figuring out what your parents will think, or what your friends will think if your major changed. The truth is that while your parents may be shocked that you aren't following a family tradition or a childhood dream anymore, they're generally going to support you. It's going to be a rough transition in the beginning, but there are ways to make it easier on yourself.
The best way to make use of a new major is to network effectively. You want to get to know everyone that could possibly be helpful in your transition. They want people that are passionate about the field and willing to put in the hard work.
At the end of the day, the only thing you can do is make yourself happy. There is no point staying in a major that doesn't please you. When you go into the working world, the way you feel about your field of study will determine ultimately what jobs you take on. If interviewers feel you have no passion for the work, they're not going to be interested in hiring you.