Is the Executive MBA Program Right For You
We talked about the MB program, which is a full time 2 year program. Sometimes it's a year but watch out — that's definitely an accelerated track of learning!
If you've been hearing the term "executive MBA program" thrown around and you're curious as to what it really is, this is the guide that you need to check out.
In a nutshell, the EMBA is just like a regular MBA program, except that it's designed to meet the scheduling needs of busy executive types. They allow students to attend class in the evenings as well as on weekends. This also allows you to keep working your normal hours without sacrificing your job.
Even though it's called the EMBA, you don't have to necessarily be an executive. You will find many people from all backgrounds checking out this program.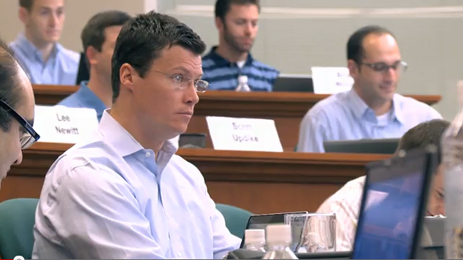 If you're going to apply to an EMBA program, you need to have at least five years of professional work experience. After all, these programs are designed to attract upper level managers. Candidates are looked at based on what they actually bring to the program. This is because you're going to be working in a team format, so everyone needs to provide some sort of value.
Just like with a regular MBA program, you can get help with paying for it. Your employer might pay for it, but you can also take out MBA loans.
If you're going to take out loans, you need to make sure that you're really serious about finishing the program. It would not be a good thing to take out a bunch of student loans, only to find out that you really don't want to purse this training track at all. Bummer!
There's plenty that you can do with your MBA. Make sure that you bring it to your boss's attention that you are pursuing your MBA degree, if you get accepted. You want to make sure that qualified people know about it, since this is going to further your career in a big way. You just need to focus on providing value and getting through the program.
This is also a great way to expand your network. We tend to work with people that we know, like, and trust. If you've always wanted to launch your own little entrepreneurial venture…what's stopping you? What's holding you back? The EMBA could unlock new doors for you. Most programs are set up to where once you get into the class; you'll be going to school with the same people over and over.
Think about your options, and then make a decision. Check it out today.