Let School Dropouts Inspire You, But Don't Leave School Just Yet
Some people say that a degree is not important at all for a successful career. Some say it's talent, inspiration and hard work that is most sought after. Some people constantly refer to the famous high school or college dropouts that have not just become successful in life, but helped shape the world as we know it. Still, these examples – as great as they are – should not lead you to drop out of school just yet and spend your days playing online pokies waiting for the spark of inspiration to come. Let their example inspire you instead, and teach you a valuable lesson on what to do with your life.
Some of the most successful high school dropouts have dropped out of the education system decades ago. Even the younger ones of them – like David Karp, founder of Tumblr, who is 28 years old at this moment – has started his "dropout" career in 2007, before the big social and blogging explosion that helped his product rise to the top. Richard Branson, the Virgin CEO with a net worth of $4.6 billion, has dropped out from school in 1966, at the age of 16. He started his first business in the same year, a magazine called Student, and later he has founded a mail order record store, which has grown into the Virgin group of companies. The list of other world renowned dropouts includes box legend George Foreman, writer and director Quentin Tarantino, and many other notable personalities.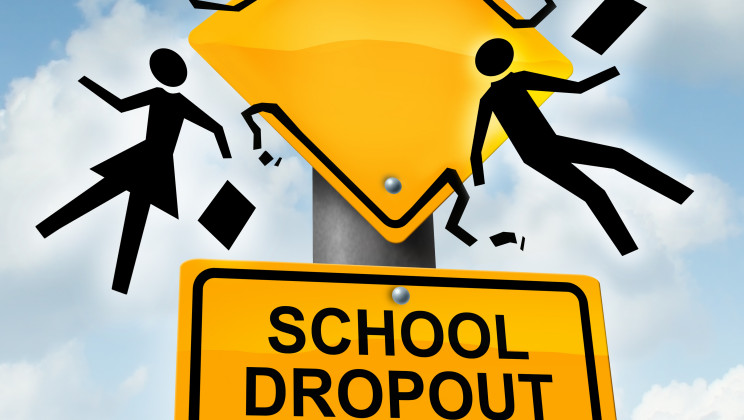 Even the list of "new dropouts" have almost all left their schools almost a decade ago. Like Matt Mullenweg, the heart and soul of WordPress, Arash Ferdowsi, co-founder of the multi-billion dollar service DropBox, Pete Cashmore from Mashable or Jeffrey Kalmikoff, behind the million dollar t-shirt business Threadless, have started following their dreams in the late 1990s or the early 2000s.
You see, there is not much left undone in the largest growth businesses of the world. These figures can no longer serve as sources of business ideas – what they have done and became good at has already been done. Facebook founder Mark Zuckerberg dropped out of Harvard in 2004 to create the world's largest social network – and none of its competitors, not even the Google-backed Google+, have a chance of competing with it. People have tried to create "Facebook killers", but the blue giant has killed them off one by one. There are other CMSs available, they are even free, but WordPress still rules supreme, powering almost a quarter of the internet.
Don't look at these people as a source of business ideas – but let them serve as an inspiration for how to shape your own life. Don't ever take a rushed decision about leaving your school to pursue a dream, but make sure to consider every single aspect of what you are going to do – and count on failing, too. And when all your plans are ruined, and the buyout proposal from one of the tech giants fails to come, think of how useful your college degree, Master, MBA or any other will be when you start looking for a job.