Make Sure That You Have All of Your Legal Affairs In Order Before Studying Abroad
Studying abroad is an experience that you really shouldn't pass up. The more that you prepare for your eventual trip overseas, the happier you will be because there will be a lot fewer hassles to deal with. One of the biggest things that you will need to think about is the legal issues around studying abroad, something that a lot of students put off thinking that it won't take long.
There can definitely be delays in getting your student visa, which is simply your right to be in the country going to school. You will need to make sure that you file for your student visa well ahead of when you need to actually travel. Keep in mind that you will still need a passport along with your visa. This is even more the case if you decide to travel after you go to the host country of your choice. You still want to be able to move around freely, but it can be hard to focus on these things when there's a bunch of other issues that you need to address before you go.
Trying to tie everything together can be a real challenge, but the reality is that you will have to do it eventually. The more that you can honestly focus on the road ahead of you, the easier these challenges will be in the long run.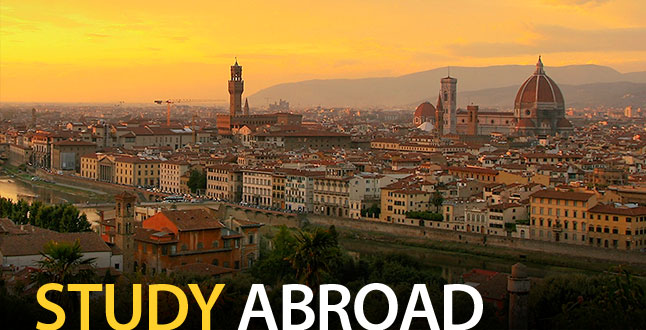 You also want to make sure that you have sort type of health care while you are enrolled at the university. The university might offer this already for you, or you might have to get it separately on your own. Even though it sounds like a lot of money, usually it's a steep discount from traditional health insurance. If you can compare rates, you might want to do that in order to get over the "sticker shock"
Most European universities are now offering something for their foreign student population to use in case they do get ill. You will indeed still get health care in the event of an emergency, but you still want to maintain your health while you're overseas.
You also want to have strict instructions in case there is an emergency. Who is allowed to take care of you? Who has access to your financial information? Can your parents be contacted in the event that something happens to you? These are just a few of the things that you will need to think about if you're going to focus on studying abroad for the long term.
Of course, no one really wants to think about these things when there are so many more interesting things to discuss. What you're going to need to do is focus on the positive and keep pushing as hard as you can to tie together all of these details. Good luck!