Stay the Course – The Right School Is Out There Waiting For You!
When you see that it's almost time to start picking a college and trying to figure out what you're actually going to do, it goes without saying that it's a scary time. It's a time where you have to think about a lot of different things at once, and that can really be a challenge. Don't feel like it's impossible, though. You just need to step back from everything and figure out what's really going to make things spin for you. You have to think about the best thing you can do for yourself, and that means giving yourself time to find the place of education that's going to help you get what you're ultimately looking for.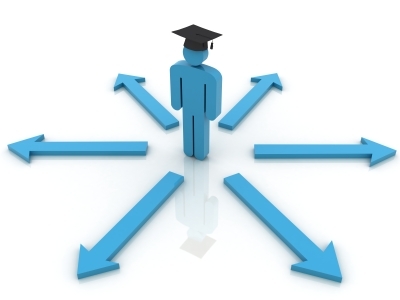 The first thing that you need to do from here is to make sure that you're looking at what you actually want to study. Even though a college may offer something that sounds like it would be in your field, the truth is that you will need to actually think about the experience that you will really have at the college. If a college isn't known for English but offers it as a major, how much support is your major really going to get? That's the real question here. We're not saying that you have to go somewhere that is hardcore about your major, but it definitely helps.
You will still want to also think about going to a university that's fairly close to your home, unless you're really ready to be far, far away from home. It will cost more to go home, and you may not be able to see family and friends. Unless you're the type that loves making new friends, you might have to narrow your distance down to colleges in your area. Keep in mind that it is quite possible to transfer to other places rather than having to be stuck in the same place that you don't wish to be.
Your test scores will determine some of the scholarships based on merit, but don't rule out your volunteer experience as well. Colleges want to see that you've done something with your high school time that's productive. If you started something interesting, like a startup in your bedroom, they'll definitely want to hear about that too.
Not sure what major you should pick? That's our next article, so stay tuned!