The Real Benefit of Going to an Online University
Flexibility, speed, and credibility — these are just three benefits that await you when it comes to going to an online university. If you're looking at trying to improve your life and your finances, you owe it to yourself to at least think a bit about an online university. No, you don't have to step foot on a college campus. It's easier to take online classes than to try to figure out time to go in person to a class. Everyone is busier than ever before, but we're not making nearly as much money as we would like to make.
The truth is that if you want to rise higher and higher in your career, you're eventually going to have to go back to school. Even if you entered your field of choice without a degree, you might find certain doors closed because you don't have a degree. Your boss might not tell you this, but it's true — you're going to need to get extra skills. This will make you a lot more marketable and able to move around your field better. Your job might not last forever — what if you got fired? Getting your degree online is not only on your own terms, but it makes you "future proof" in so many ways.
Those who have a degree make, on average, nearly $30,000 more per year than those without a degree. Over the course your lifetime, this means that you stand to make an additional $1.2 million in comparison to someone who has not completed a university program. Even if you are happy with your current career, you could be leaving money on the table by not advancing your education. Earning a degree like the Bachelor of Science in Professional and Liberal Studies from an online university provides you with additional skills without the added stress of attending classes.
The flexibility part is true — you have to figure out when you actually want to take your class. There's no reason to believe that you just don't have any time to study. If you really think about it, you have all of the time in the world to figure out your life — as long as you take action.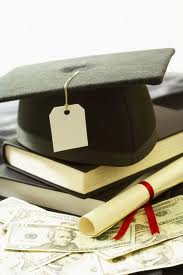 Keep in mind that the online degree programs aren't a walk in the park — you will have to work hard to stay on track. The classes run fast, and they will demand your focus and concentration. Make sure that you are keeping up with the weekly discussions that go along with each course. Most classes have them, and they are indeed part of your grade. It's a good way for the teacher to make absolutely sure that people are keeping up with what's being learned. Also, you get a chance to bond with other students. You never know the type of connections that are waiting for you until you actually take action.
If you're not sure where to study, you will need to look up where the best place to study for you is. Look at the strength of the program, as well as the information that will be contained in the course. As long as you can look at the pros and cons fairly (including the cost), you'll be just fine.
What else is out there for you? Plenty. Once you finish your education, you can bring it to the attention of your boss, or use it as a way to filter down to jobs that really catch your attention. It's up to you from here, so good luck!