The Summer Is The Perfect Time To Tour a European School
The summer is usually the traditional time of the year where everyone has something planned. If you're really thinking about trying to get things done this year, you might want to consider looking up your top school choices now before the fall season comes. There are a lot of reasons for this.
For starters, summer is usually a time where a lot of fun activities are going on. Even though summer classes tend to be fast, you will still find students that are more than willing to actually talk to you and figure out exactly what you're trying to do with your time at the university and what they think you should honestly be looking into. If there's a professor whose class you really want to take and you can't, you might get the inside scoop on how you can take it in the future.
Another reason why you want to go is that you get to really hear what school is like during the summer, when students are in a good mood. If you go in the fall, things can be tense because school is in full swing and there's a lot of attention being paid to everyone.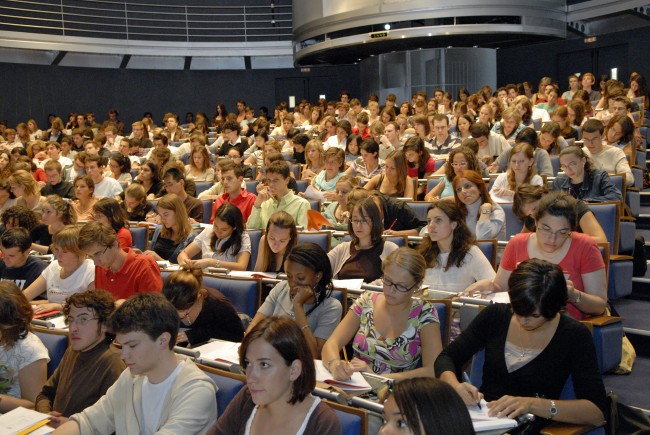 Either way, it's completely up to you to make sure that you know what you want to honestly do when you arrive. Make a game out of planning your own to-do list of things to see and do. If you only go to the places that the tour guide is taking you, you might only get the official word on the school. What you want is to get how things really are.
Now, that's not to say that the college in question is lying to you, but things can be much different than what you expect.
Take the European school of your choice, for instance. If you're in the United States how do you really know what school is going to be like? You only get to go off brochures, and that's really not the best way to pick a school at all. You just need to make sure that you're setting aside enough time in advance.
In advance? Well, that would make the most sense — not only do you save money on airfare, you also get to absolutely know what type of time you get to take with this type of issue. If you try to wait till the last minute, you could end up facing travel delays and missing all of your appointments at the university of your choice.
The summer is also a good time to see how far you will go for your education. A lot of people dream about studying abroad but the reality here is that you don't always know if you can handle it or not. It can be hard to be away from all of your friends, since they are probably going to schools that are closer to the area that everyone graduated from.
Will you actually be able to make it through all four years at a university? There's really only one way to find out — you're going to have to try for yourself. Start with the summer tour. If you really have some money saved up you can try to be in your new host country for a month or so, just to give yourself what it really feels like to be away from home. Some universities actually have an official program that does this, to make it easier for you to fully transition into university life.
The best path is the one that truly makes you happy and no one else. Have fun exploring your options!