UT Dallas Students Know What's Up: They Use Storage to Simplify Their Summers
It happens every year: you start out with a basic dorm room setup. You swear you're going to keep it neat and tidy and that you'll respect the limited amount of space and not buy stuff you don't need. Then, little by little over the school year stuff accumulates. By the end of the spring term, your room is stuffed to the gills with things that you and your roommate (or suitemates) have accumulated…and there is no way that your parents are going to allow you to bring all of it home for the summer. You tried that last year. They're on to you now.
It's time to engage in one of the most tried and true traditions of the undergraduate student. It's time to get a bunch of friends together and rent a storage unit for the summer.
You watched your hall mates do this last year and thought "what a waste of money." This, year, though, you marvel at their brilliance. But can you really do it? Can you and six of your friends really cram all of that stuff into a single self storage unit? Students at UT Dallas (University of Texas at Dallas) do it all the time and they've got the process down to a science. Here is how UT-D students make the most of self storage in Dallas.
1. Start Early
The closer it gets to the summer, the more expensive those self storage units are going to be. That's because space is limited and the people who run those buildings and lots know that students like to procrastinate. They cash in on that procrastination and use your distractions to line their pockets. It's true that booking early might mean paying for an extra month or two of storage, but it'll still be less than you'd spend if you waited until the last minute to book the space.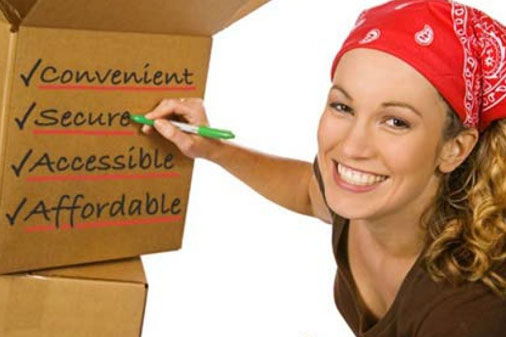 2. Shop Around
There is a lot of self storage in Dallas and while that lot that's just down the street from your dorm might be convenient, it is also likely the most expensive. A bunch of UTD students told us that they surfed around on sites like Storage.com to find a good deal. This is another benefit that comes from starting early. The earlier you start, the more choices you'll have. You can make sure you get the best deal and pay the lowest price.
3. Bundle Up
The more friends you can get in to that storage unit the cheaper it will be for everybody involved. Of course this means that you have to really think about what you want to store over the summer. If your parents are like most parents of college students, you've already been told "don't bring home more than you actually need. We are not a storage space for your junk." This means that most of your stuff is going to have to be boxed up and stored over the summer…or maybe not.
4. Be Ruthless With Your Stuff
Just because you can store it doesn't mean that you should. Go through everything you've accumulated over this year and really look at it. Do you actually need to keep everything? You can sell textbooks back to the bookstore or online (which will help you pay for your storage unit). That shelving unit was really more in the way than anything else, right? Here is what you should definitely store over the summer:
Off season clothing you won't wear until next winter
Textbooks you know that you will still need
School/Office supplies
Bedding/Linens (AFTER YOU WASH THEM. Trust us; three month old funk is not a funk you want to experience)
Mementos that have actual sentimental value.
That's it.
But what about everything else?
Take Advantage of School Bound Friends and Graduating Seniors
That previously mentioned shelving unit that took up more space than it was worth? You can probably sell it to a graduating senior who is trying to furnish a new apartment on the cheap. Same goes for the beanbag chair. You can loan your TV and fridge to a friend who is on campus for the summer and doesn't have one.
If you've got a bunch of meal plan dollars that you need to use up, use them on non-perishables like cases of soda or juice, bags of chips, etc. Then sell them at cash value to people stuck on campus over the summer.
Heck, why not go through your clothing and sell the things you're sick of to local consignment shops or donate them to the Goodwill? You'll save space in your storage unit and, if you put the cash in the bank, you'll have money for next winter's wardrobe shopping spree.
Seriously—don't try to cram everything into your car and hope that your parents will be so happy to see you that they don't mind how much "junk" you've brought home. Rent a storage unit with your friends and save everybody's sanity.