Why Should I get a Degree in Graphic Design
One of the growing professions of today is graphic designing. Everything from newspaper advertisements to t-shirt printing involves the contribution of a graphic designer. Employment opportunities in this field are predicted to grow by 10 percent between 2006 and 2016 according to statistics provided by Department of Labor. New opportunities are being created every day for individuals to showcase their talent and creativity.
Pursuing education in graphic design is a great way to get noticed. There are several graphic design schools, colleges and universities that offer degree programs both online and on campus. Apart from the growth of the graphic design field, there are several other reasons why it's a valuable profession to pursue at the moment. Here are a few of them:
Why graphic designing is a valuable profession
1. Creative career
Training in graphic design can help you start a career that stays creative till the end. You get to work with imaginative personalities such as artists, writers etc. The training atmosphere is highly creative, allowing the students to brainstorm and have fun at the same time. The introduction of high tech facilities is facilitating the learning process.
2. Different mediums
People are opting for this profession because they don't stay limited to a single medium. The two major mediums of graphic design include web graphic designing and print graphic designing. You can switch mediums at will and find new opportunities.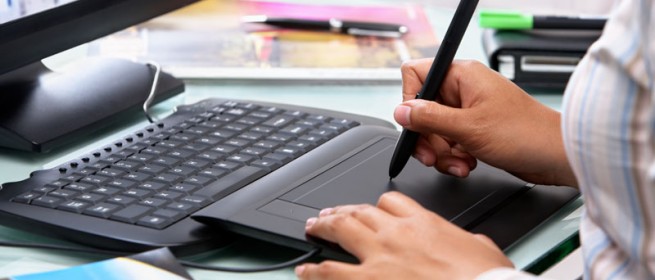 3. A whole new world
The graphic design degree introduces you to resources and information that you were may not be aware. You may read books or learn a bit on the web, but the resources you get at college won't be available anywhere else. The coursework introduces you to a whole new world of stationary, software programs and other learning material, which helps you learn the terminology of the field. The material would be too expensive if you buy on your own, but at college, you get access to it for free.
4. Connections
Getting graphic designing education is a great way to build connections. You get to meet all kinds of people during projects and your own faculty may have some renowned names from different industries. You also get to meet others with similar interests, and even after the education phase is complete, you still make connections. This keeps you engaged, brings new opportunities and diversifies your portfolio.
5. Pushes beyond creative limits
When you receive honest feedback, helpful criticism and suggestions for improvement, you're able to explore yourself beyond limits, and see your work from different point of views.  You also learn how to please a variety of people in the form of clients, teachers and your own self.
Conclusion
These were a few reasons why graphic designing is going main steam. After graduation, there are various opportunities to go for. You can apply to an A-list company that pays attractive salary and employee benefits, take work on contracts or start your own freelancing business online. Come to think of it, the opportunities become endless.
Earning a graphic designing degree may turn out to be the most important investment you ever made and the one you're never going to regret.